Happy Wednesday! It's time to join with Deb Runs for the Wednesday Word. If you want to join in the fun, go ahead over to her page and link up!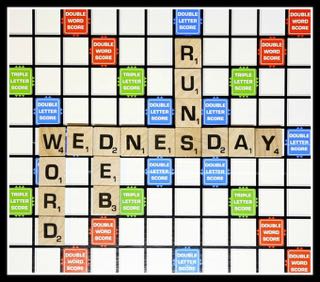 This week's word is
Gosh. I despise this word. It's ugly and harsh and it's really hard to see any kind of positive in it.
I try not to be judgmental. I don't want to be the person who make assumptions about other human beings, with absolutely no real knowledge of their situations, inner battles and demons. It's not my place and it's not right. My friends will tell you that I am diplomatic, that I try to see situations from all sides and always give the benefit of the doubt – I strive for this because I want others to do the same for me.
That being said, it's human nature to judge. We all do it in some way – draw conclusions about people or situations that fit our own preconceived notions and boxes. None of us is perfect.
The fitness world is rife with judgment. Articles and memes pop up on the regular, where both the well-meaning and the cruel cast their opinions on fellow active folk. There are open letters to the "slow runner on the track" and to the "person who doesn't fit in to yoga class", anonymous photos snapped in the gym, openly mocking those who fall outside the realm of appropriate physical conventions. There is shame and condescension, and none of it is necessary or kind.
Of course, I'm not exempt, except I turn my judgment on myself. Harshly. I am absolutely unforgiving of my flaws. I will call myself fat and lazy, and I will mentally beat myself up when I fail. I am really good at finding positives and silver linings for others, but when it comes to myself, I am pretty unforgiving. I don't know why I won't hold myself in higher esteem, but I need to start consciously choosing to do so.
I don't think fitness is a world of absolutes, nor is it exclusive to a select, gifted few. We all have our place, from the most talented elites to the person lacing up for the first time. And, in many ways, we are all in it together. We can learn from each other and support each other, and in that way, we can be strong together.
In what ways can you be judgmental?
Are you hard on yourself or more forgiving?