Another Wednesday, another Wednesday Word! We will be linking up with Deb Runs  for the fun and you can be part of the action, by checking out her page and linking up, too!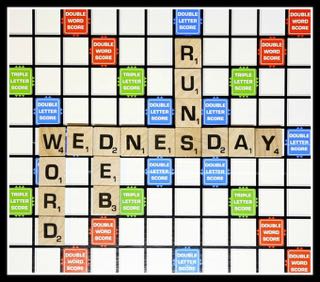 The word of the week is…
The nice thing about these Wednesday Words is that they really require me to do some soul-searching.
I do have some dilemmas going on right now. I don't know that the alternatives to any of them are undesirable, but my choices are perplexing and I'm not always sure of the appropriate solutions.
What's been on my mind?
Should I train and register for a triathlon. Do I, or don't I?  I just don't know. I'm incredibly intrigued by the idea, but at the same time, it's just so far out of my element and my comfort zone. Would it be the craziest idea or would it be the natural progression of my training? Do I really want to invest? Triathlons are ridiculously expensive in terms of tools and fees and hours. Since my injury, I have done my best to make the most of my free hours (I work part time and little man is in school) so that I'm not taking away from the family. Would taking on a triathlon be pushing too hard? It's kind of becoming a bucket list sort of thing, but I'm not sure if the cost outweighs the benefits.
How should I approach my new running strategy? Since I restarted running (from scratch) about three weeks ago, I have been pretty diligent about sticking to the Couch to 5K plan. This is different from my former method of using the Galloway Run Walk Run method, in that, well, instead of Run Walk Run, I'm doing Run Run Run. It's been going ok. Obviously, starting over is never simple, but I think I've been falling comfortably into it. I am wondering if, after the program is completed, I should go ahead and see where continuous running takes me, or if I should go back to what I know and resume with the intervals. I want to be smart and be able to build back up to my half marathon distances, but I am also wondering if I shouldn't see where the new training goes.
And that's where I'm at. I have some things to figure out in the upcoming weeks, but I guess that's all part of the ongoing journey. I am confident that I'll find solutions to everything, but these are the things that are swirling around in my head for the time being.
What dilemmas do you face with your fitness goals?